We provide a self-expiring, 14-day trial version of our software that can be registered and activated with an activation key.
You can also purchase a full version of our software, from many resellers world-wide.
Please do not hesitate to contact us via e-mail support@exactcode.com or
give us a call on +49 30 - 66 409 176.
What is new in OCRKit 2.5?
Up to 8-times higher speed conversion on latest Mac
Improved auto-rotation for high-resolution documents
Highly Compressed PDF - file size reduction
Improved recognition accuracy and stability
Improved text positioning accuracy in PDF
Many other improvements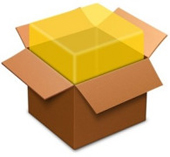 Version:
2.5
Post Date:
2014-04-10
License:
14-day trial
File Size:
14MB
Price:
49.90€ *)

System Requirements

Intel Mac running OS X 10.9, 10.8, 10.7, 10.6, 10.5